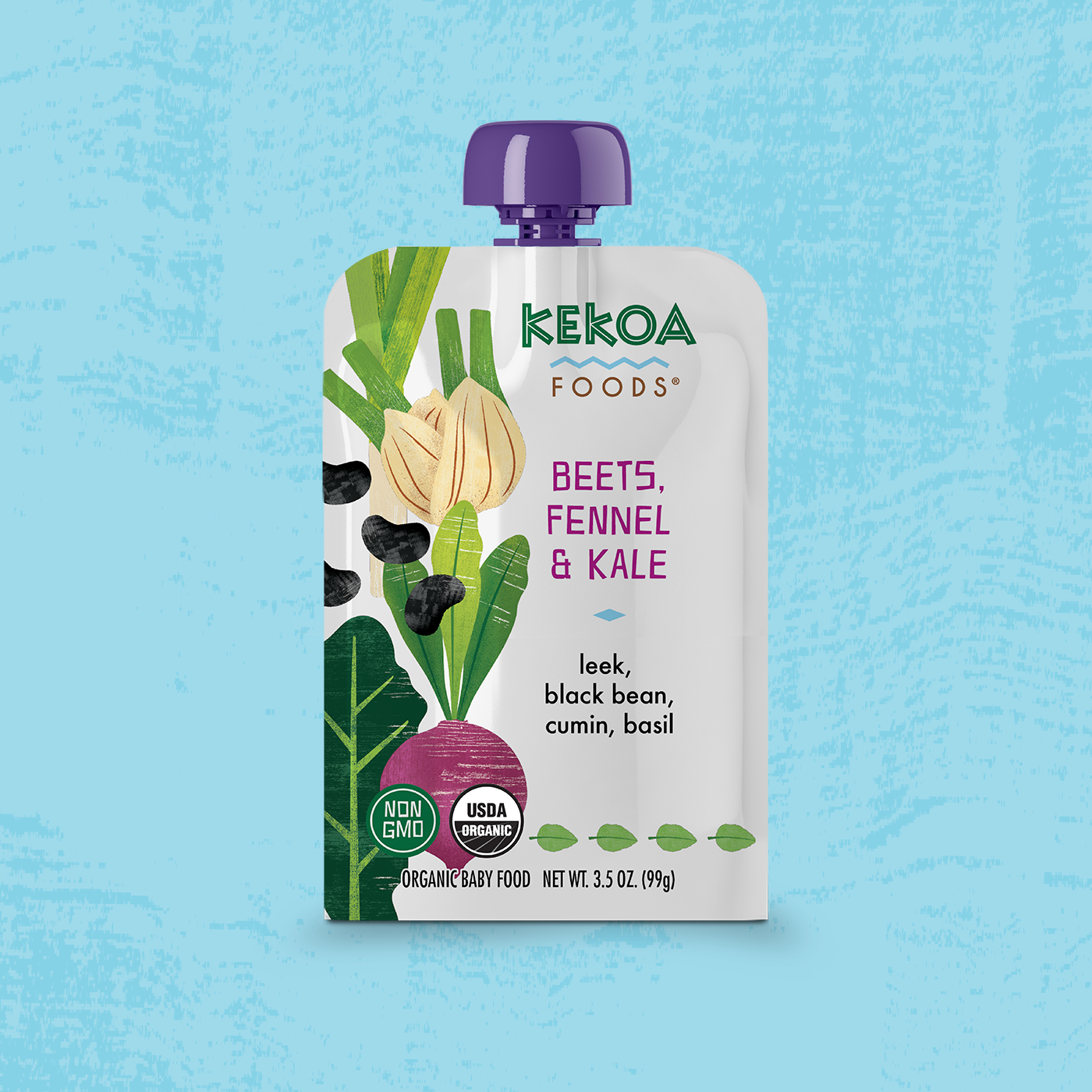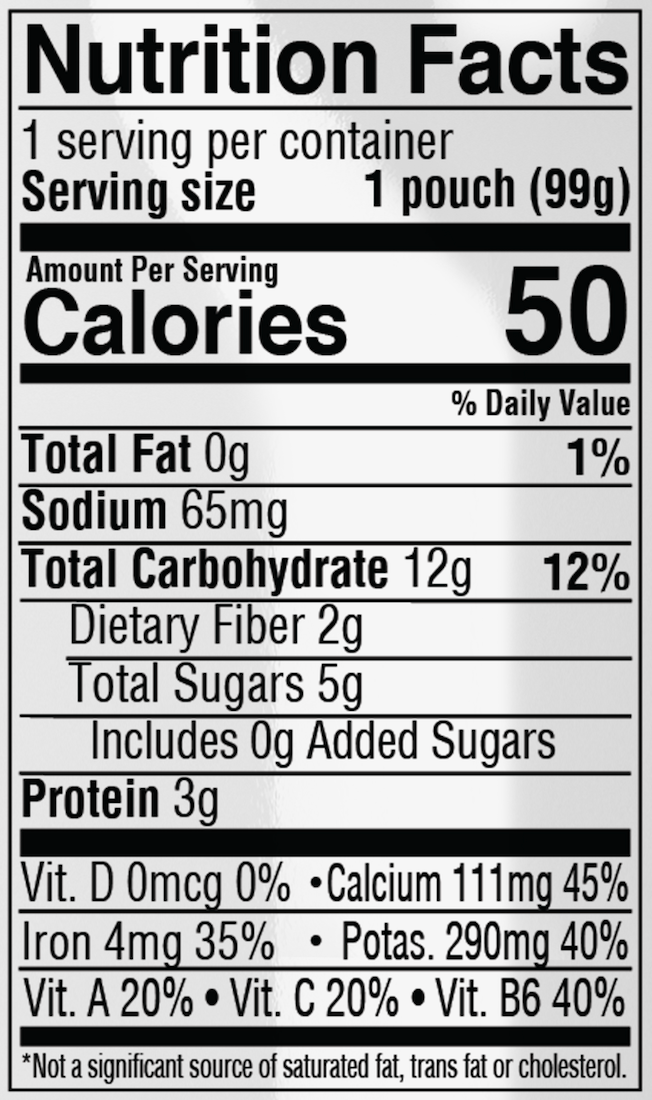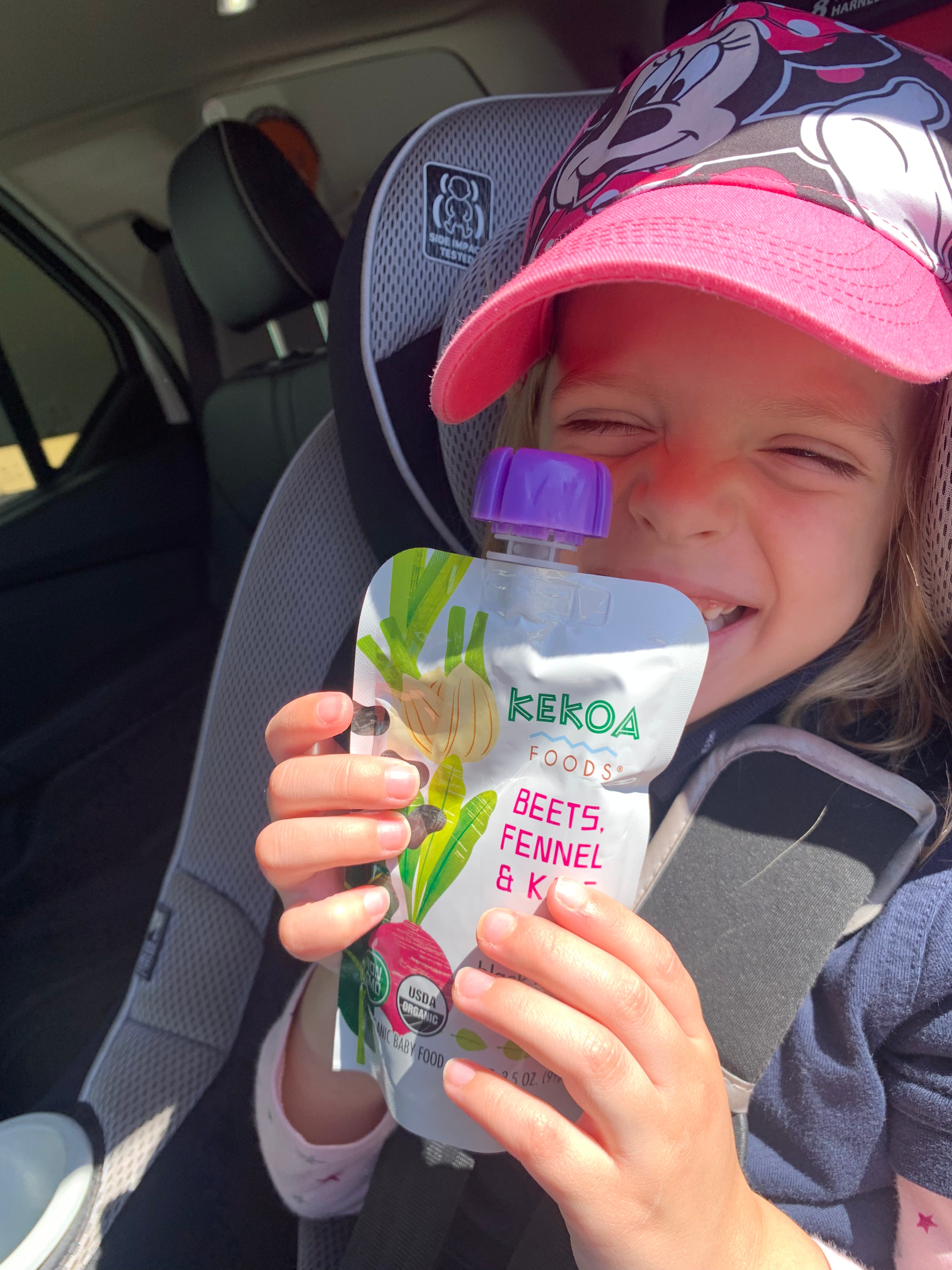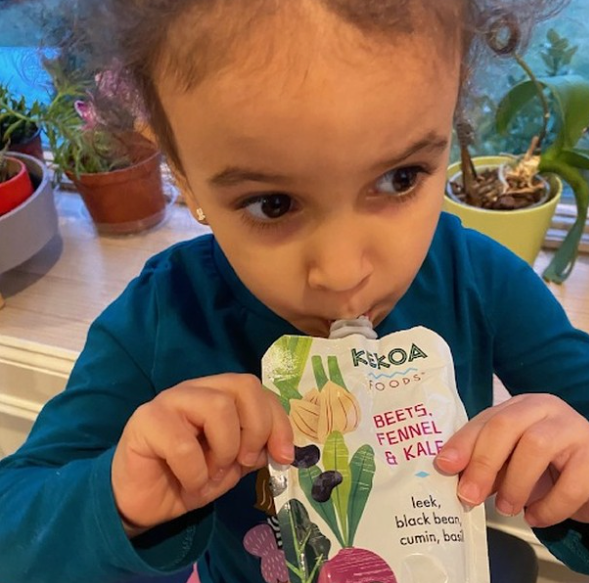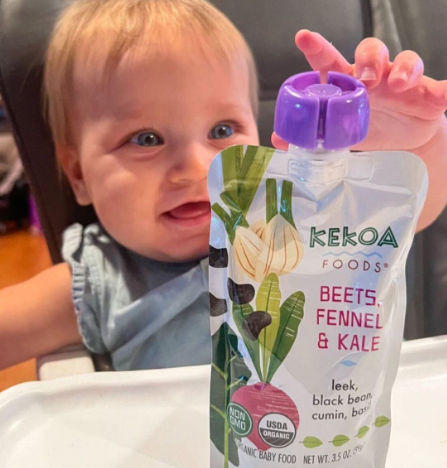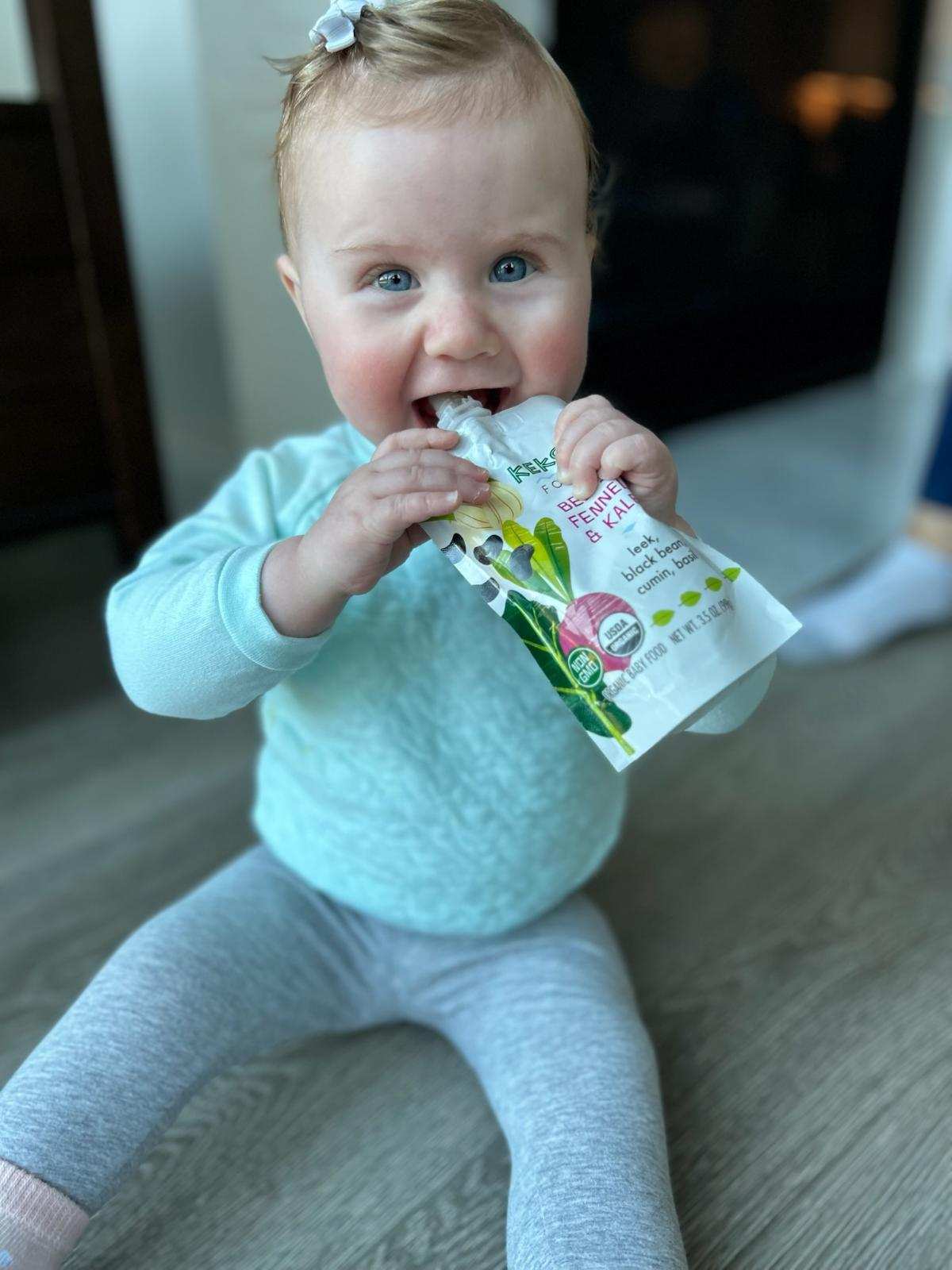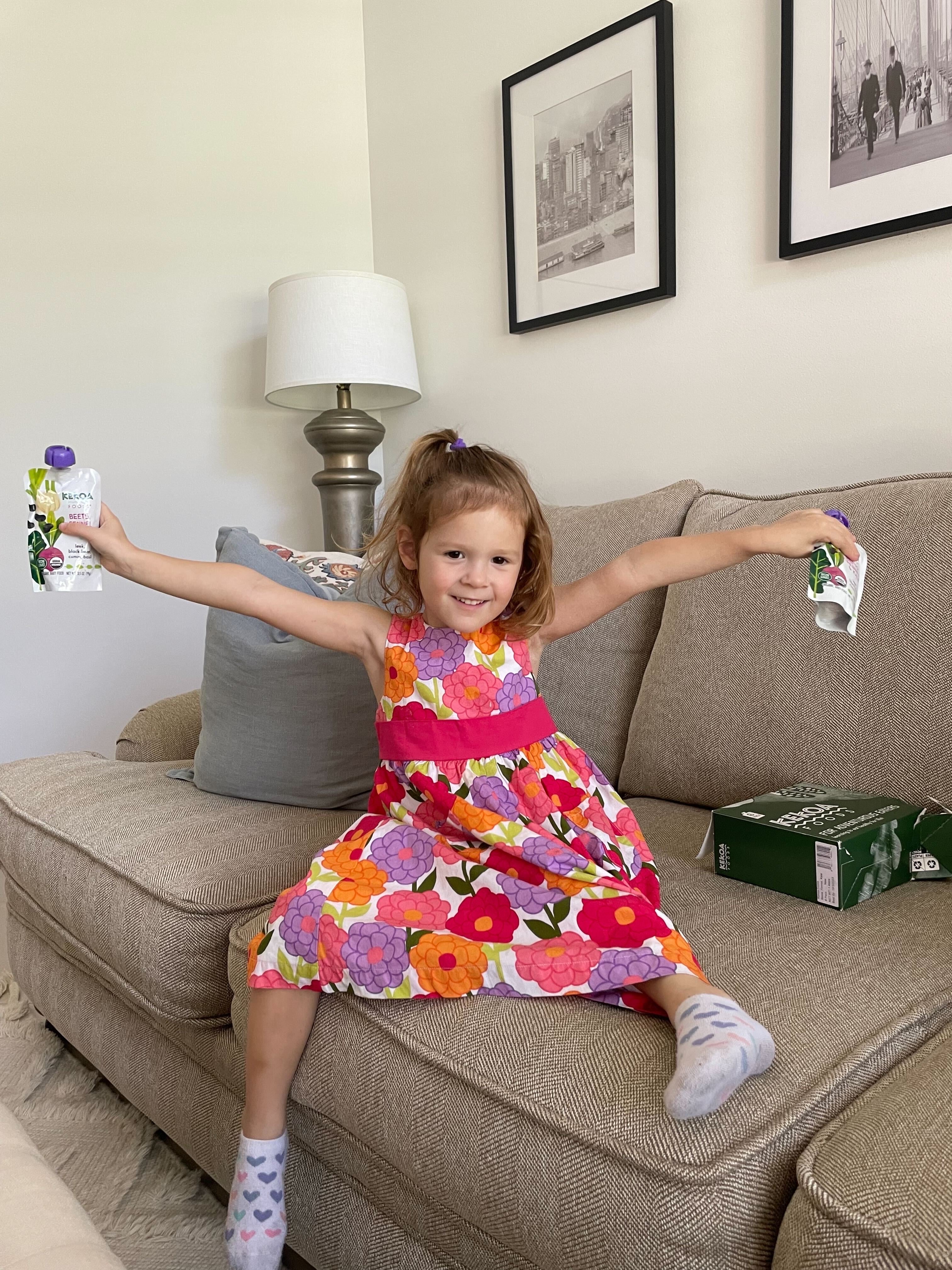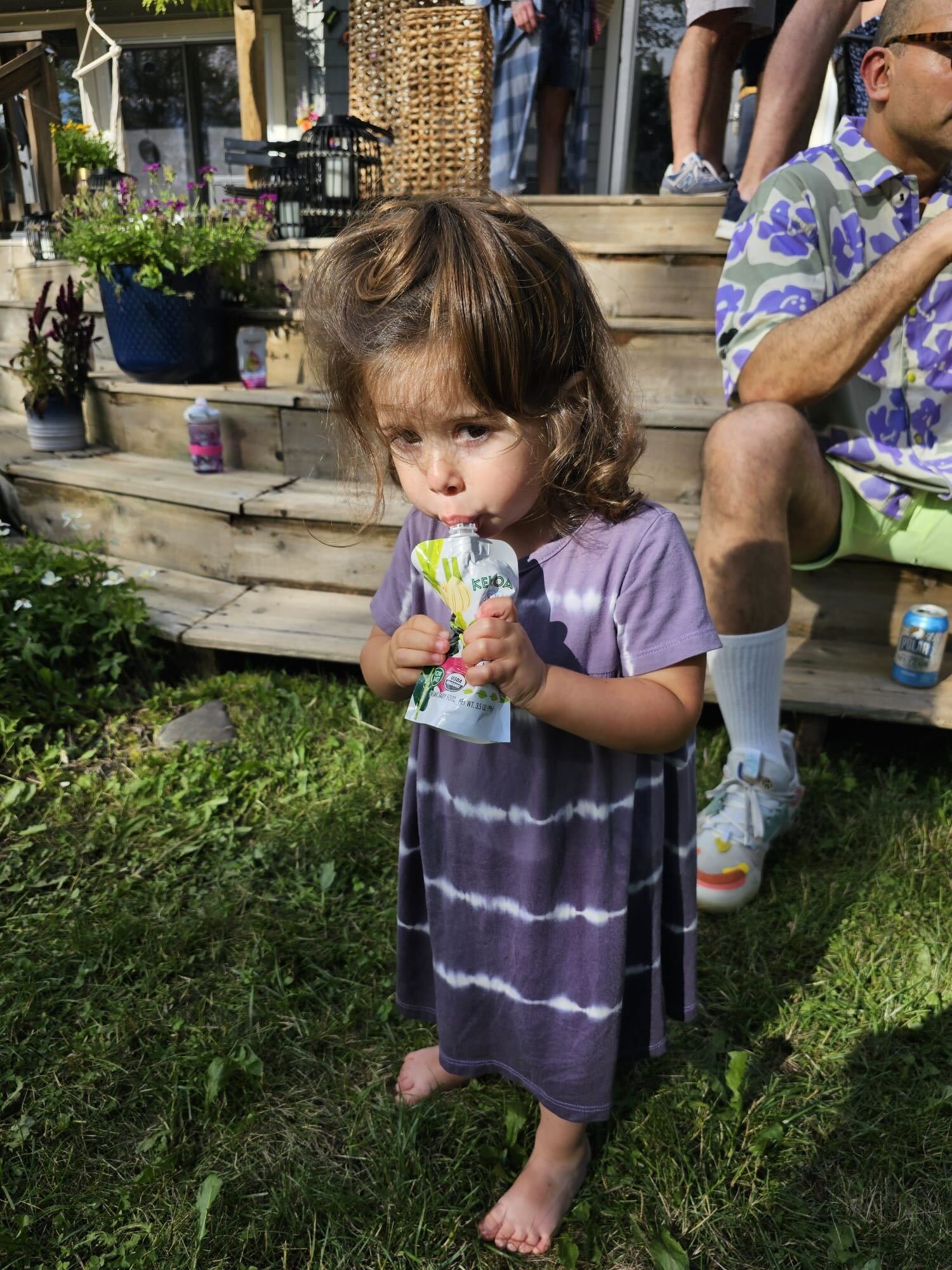 Beets, Fennel & Kale Squeeze Pouch, 100% Organic Vegetarian Baby Food Purée
We take vibrant red beets, add savory fennel and nutrient

-

dense kale, mix

in some leeks and black 

beans for protein power, and season with basil and a touch of cumin to bring this tasty, colorful, 

nutritious blend to life!



Baby food combinations like this continue to build and expand your child's palate by diversifying their 

t

aste experience with culinary combinations packed with nutrition. Additional herbs and spices are 

introduced to provide optimum health benefits and enhance taste.



So yummy!
One of the best tasting baby foods around! My family loves this flavor. I like it so much, I slso eat it as a healthy snack!
FLAVORFUL BABY FOOD!
I ordered two flavors of this product:

- curry vegetable mango
- beets fennel kale
You're obviously no longer in Bland Baby Food Land with this product! All ingredients are healthy, and the taste is good … which of course doesn't mean that your toddler will eat it. That said, I had my eldest on Amy's enchiladas by the time she was two years old, so why not? It is certainly worth a try!

It might be helpful if a variety pack were an option so parents could test out the various flavors on their young one.

Bonus Feature: This company was founded by two dads who created their own recipes to feed their son.
Great for all ages!
We started buying Kekoa products for the kids... but now the whole family enjoys these delicious pouches for snacks on the go, in bag lunches, and after workouts. Flavorful and satisfying! I can't recommend enough.
Bought it for the kids, but ended up eating it myself
I tried Kekoa because I like the idea of introducing my kids to tasty flavors like ginger, before they're ready to eat "adult food". I love ginger myself and thought it would be a cool way to get the kids use to the taste early. When it arrived, I sampled it out of curiosity and found it to be delicious. And it's just the right level of ginger too. I eat apple sauce all the time and was shocked to discover that I liked Kekoa's better than my usual Mott's! May have to order a separate box for the kids!
Amazing!!
I am so impressed with these little packs of amazing food! They are so great, we don't just feed them to babies! My teenager and husband use them as a quick snack after a workout- I love the apples and ginger! Great product Amazing!! and we love the inclusive family message!
Fennel*, Beet*, Apple*, Water, Leek*, Kale*, Black Beans*, Basil*, Balsamic Vinegar*,Lemon Concentrate*, Ground Cumin*.

*Organic
Savory Fennel
Rich in Vitamin C and minerals like Calcium to support good bone health.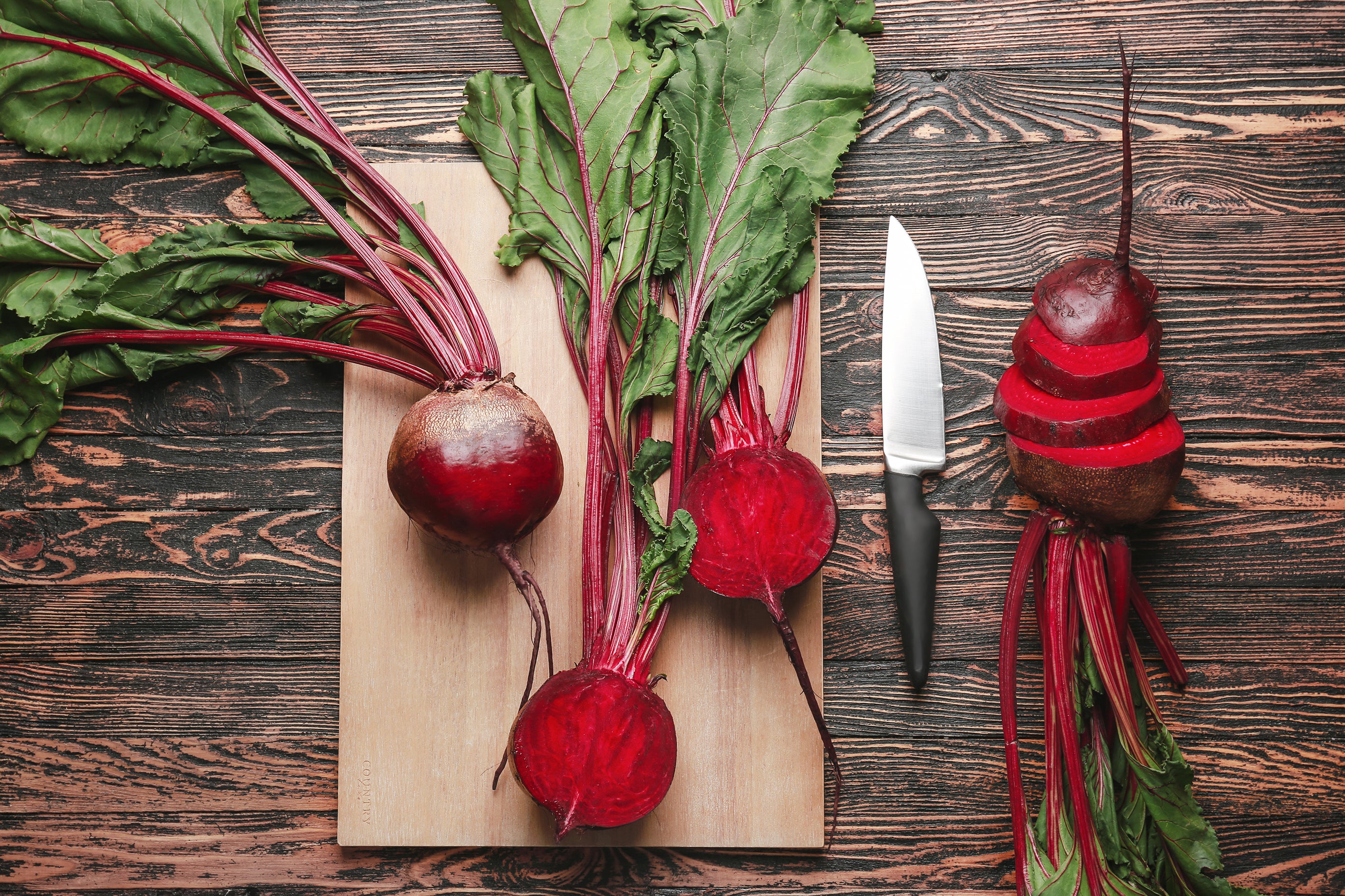 Good For You Beets
Beets offer essential vitamins and minerals such as vitamin C, B6, iron, potassium & magnesium.