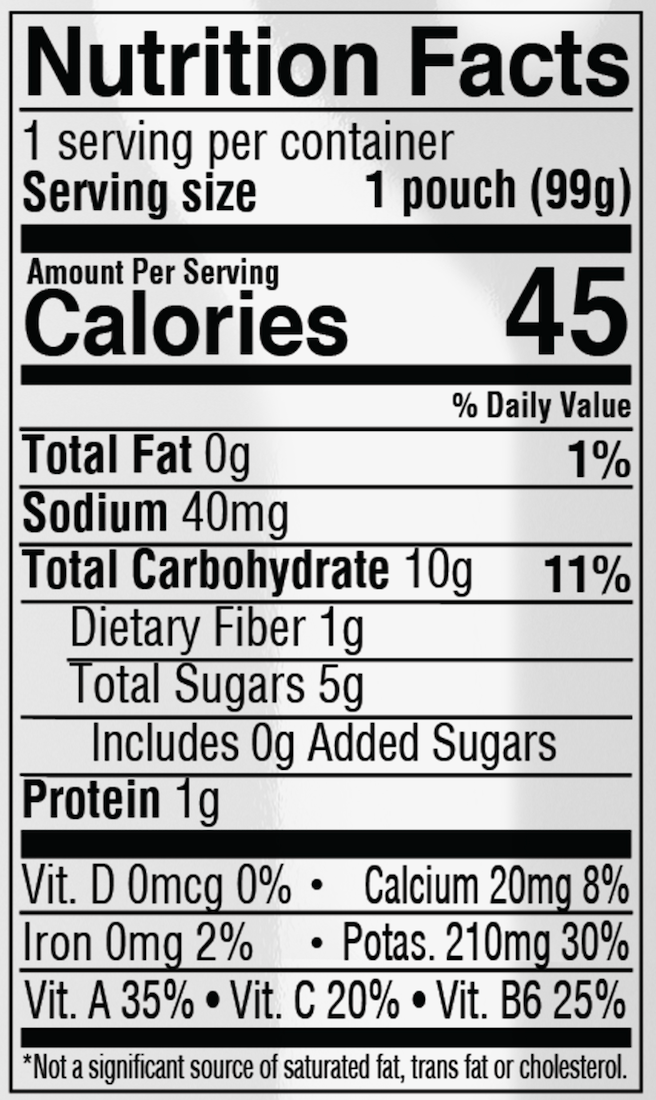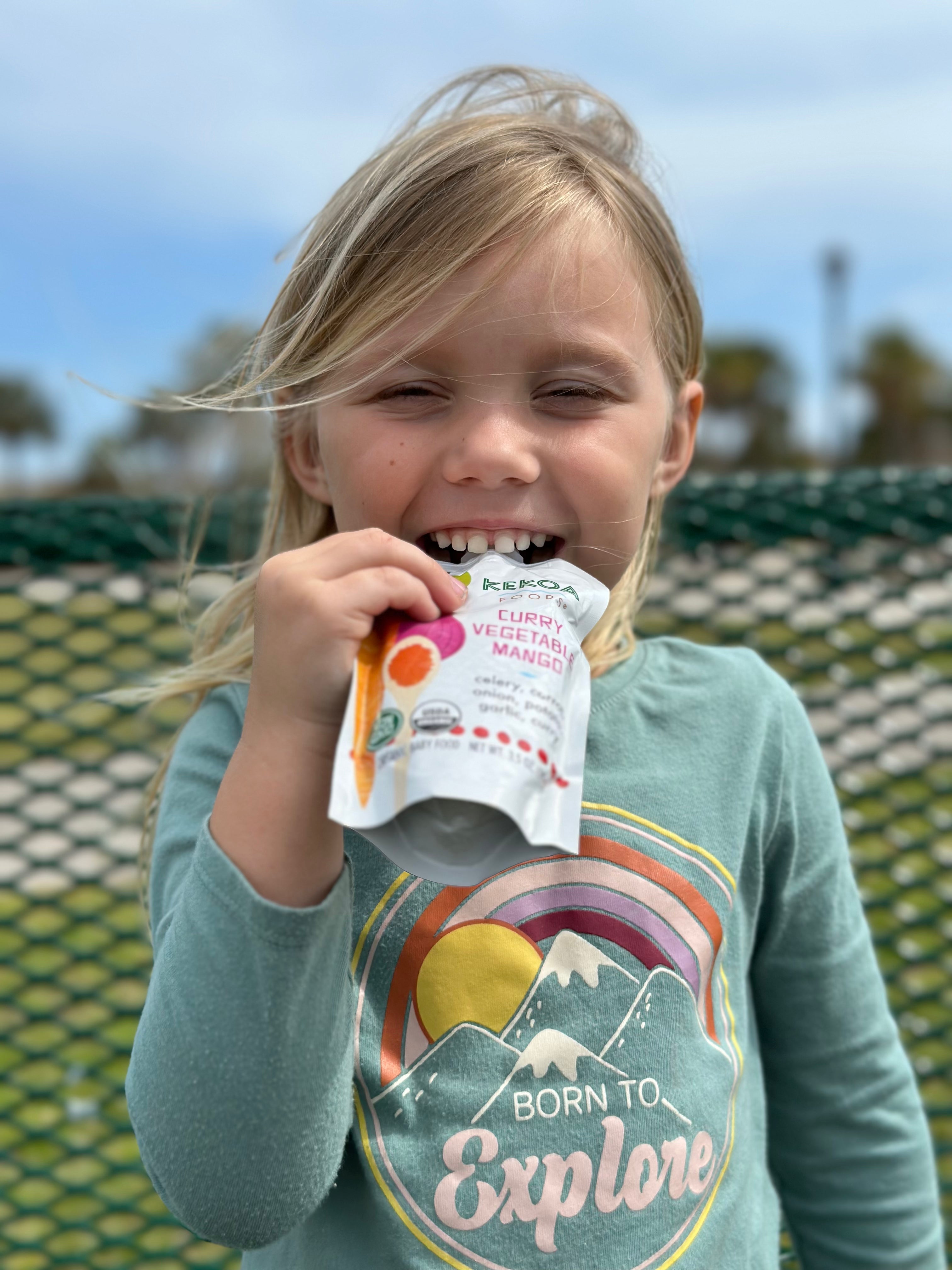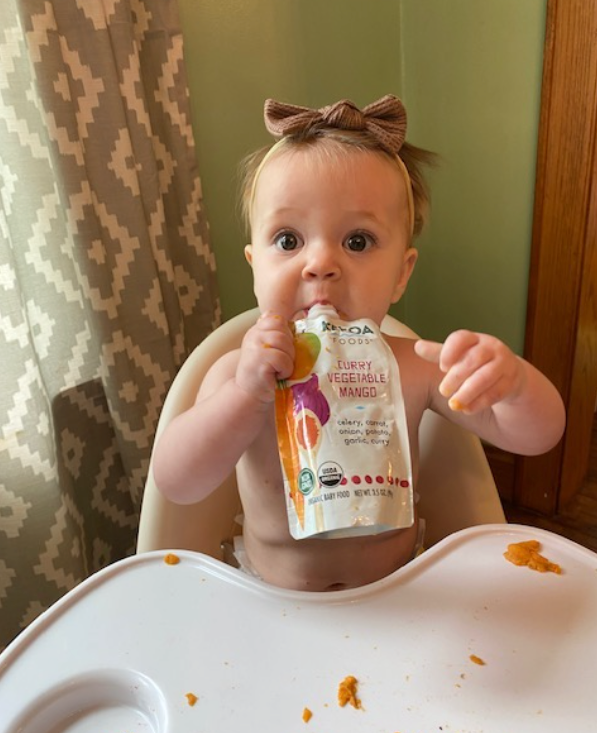 Curry Vegetable Mango Squeeze Pouch, 100% Organic Vegetarian Baby Food Purée
Kekoa Foods' Curry Vegetable Mango baby food pouches combine celery, carrot, onion, and potato wi

th 

our custom

-

made curry blend to provide a hearty, tasty meal without any heat. 

Veggies pureed at peak freshness provide excellent nourishment, and the expanded flavors from garlic 

and spices further develop your child's palate and support their transiti

on to table food when 

introducing solids, through to the toddler years.




Kekoa's mission is to diversify the assortment of vegetables, herbs and spices your little ones eat, and 

introduce healthy eating as young as possible.
FLAVORFUL BABY FOOD!
I ordered two flavors of this product:

- curry vegetable mango
- beets fennel kale
You're obviously no longer in Bland Baby Food Land with this product! All ingredients are healthy, and the taste is good … which of course doesn't mean that your toddler will eat it. That said, I had my eldest on Amy's enchiladas by the time she was two years old, so why not? It is certainly worth a try!

It might be helpful if a variety pack were an option so parents could test out the various flavors on their young one.

Bonus Feature: This company was founded by two dads who created their own recipes to feed their son.
A hit for all ages
Excellent product that even adults would appreciate. Love the taste and the company!
Great for all ages!
We started buying Kekoa products for the kids... but now the whole family enjoys these delicious pouches for snacks on the go, in bag lunches, and after workouts. Flavorful and satisfying! I can't recommend enough.
Nice assortment of ingredients, good flavor
For the more sophisticated babies among us, haha. I kid because I never see anything like this in stores. Ever. These are some fancy flavors, and I think it is really neat to see flavor options beyond the usual bland. Opens up a diversity of flavors, and may be more appealing (and yes, inclusive) to parents that work with these foods as part of their own cuisine. I love this. Thank you.

Probably better to work it in a little at a time, or mask the stronger flavors with something that they already like. Or it could be that they love it at the start.

So it comes down to preference because the quality seems great. I tried a couple of varieties, and I am impressed with how robust the flavors are, and how I can pick out each flavor; ie I can taste the curry, I can pick up on the mango, celery, etc. If your kiddo (6+ months) doesnt like it, then eat it yourself. Add to a smoothie, or squeeze into some broth or over rice, or in a burrito, etc. Or eat directly from the package, use it as a quick snack on the drive home. Stuff like that. None going to waste here!.
Two kids gobbled these down!
We love these unique, vegetable and flavor infused pouches! Both our 2 yr old and 8 month old downed them the same way they down their favorite applesauce pouches!! They gobbled it right up!!

Granted, neither of our boys are picky eaters in general. I will say these do smell very strongly of curry but not spicy.

In the words of our two year old, "Mmmm! Good!"
Celery*, Carrot*, Water, Apple*, Mango*, Potato*, Onion*, Garlic*, LemonConcentrate*, Curry Powder* (Coriander, Cumin, Mustard Powder, Turmeric, Ginger,Curry Leaves).

*Organic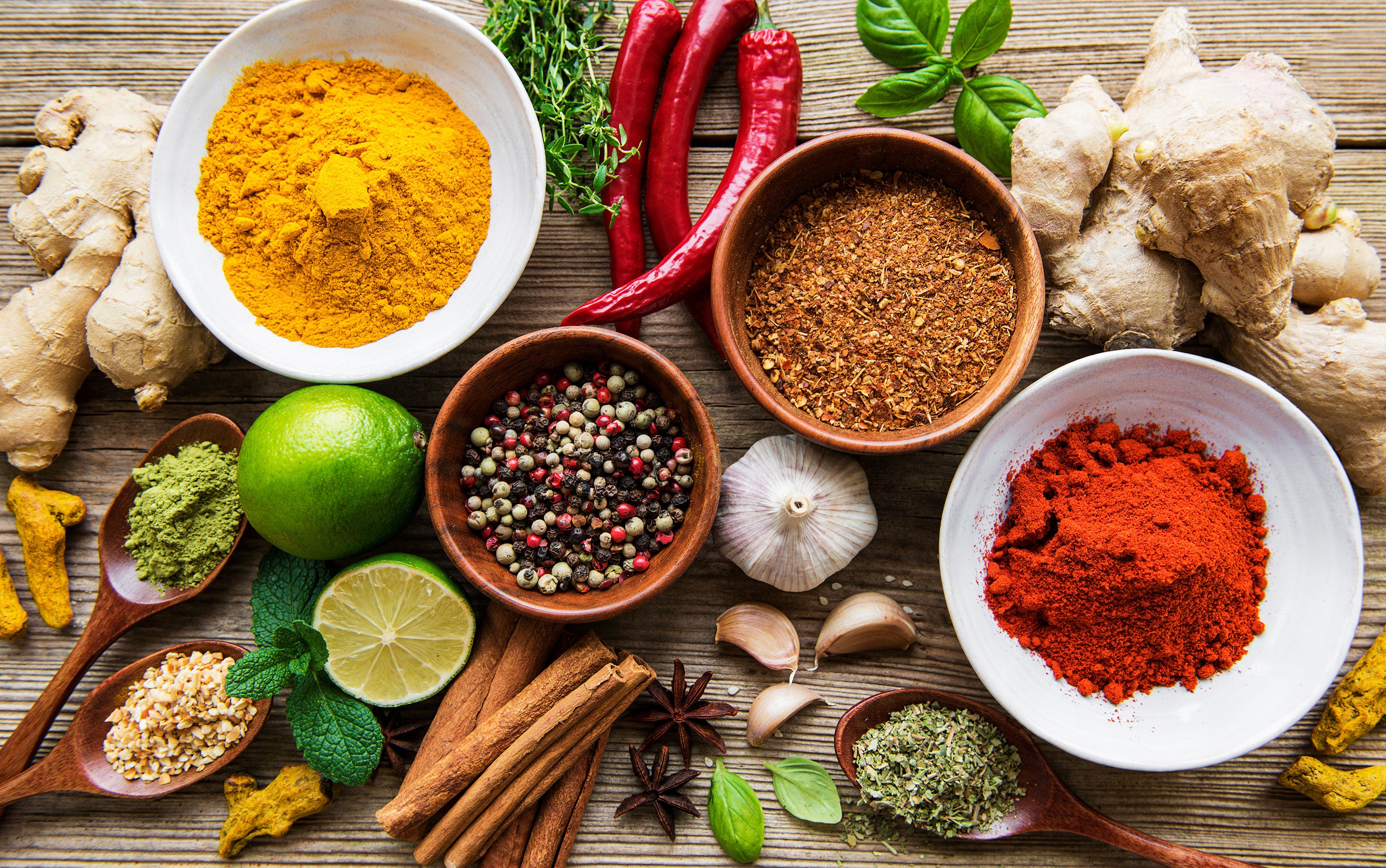 Culinary Delights
Curry powder brings together unique flavors that will delight your little one.
Good For You Garlic
Garlic is a natural way to ward off colds and boost immunity.
Colds & Infections
Garlic may help prevent common colds and other infections as well as help with recovery.