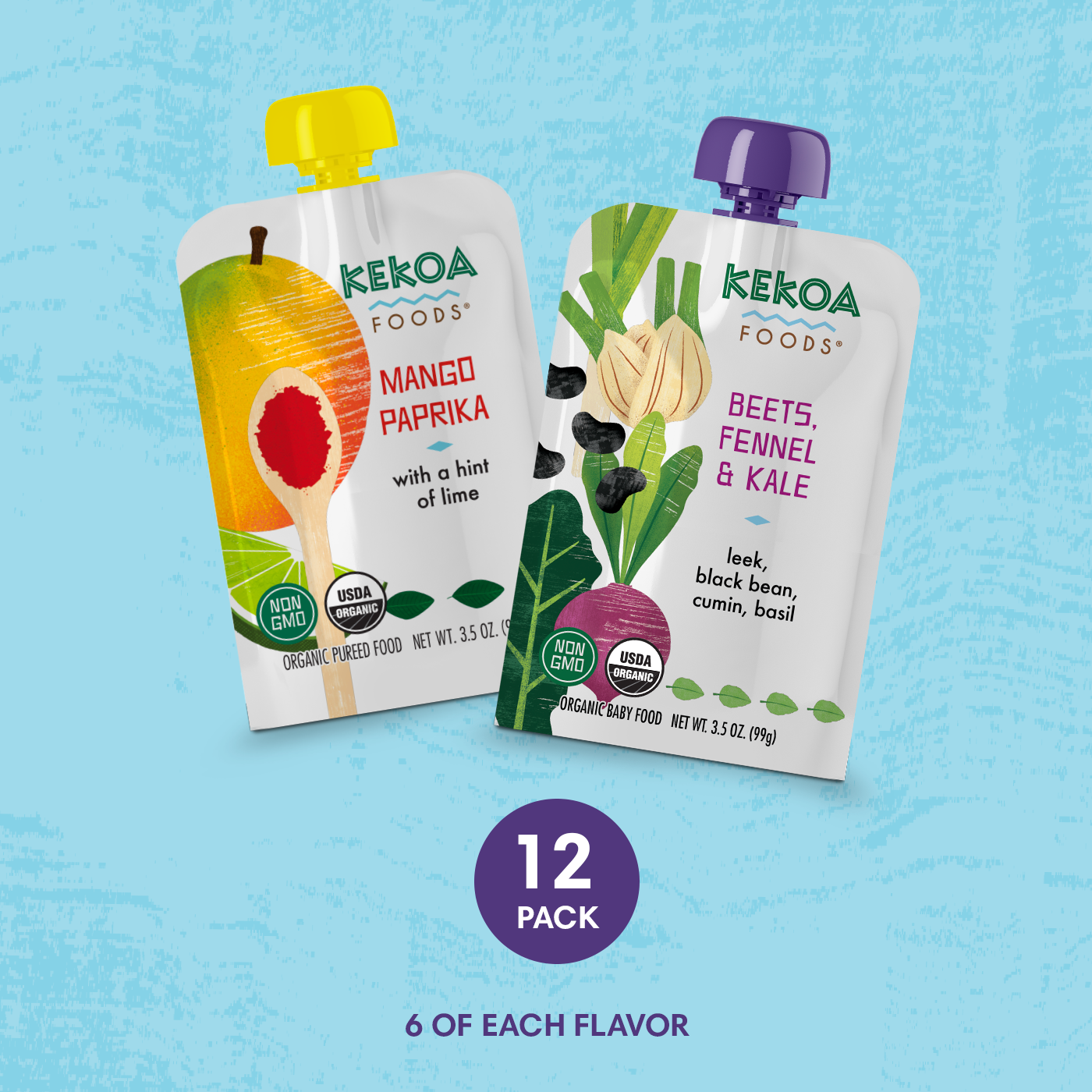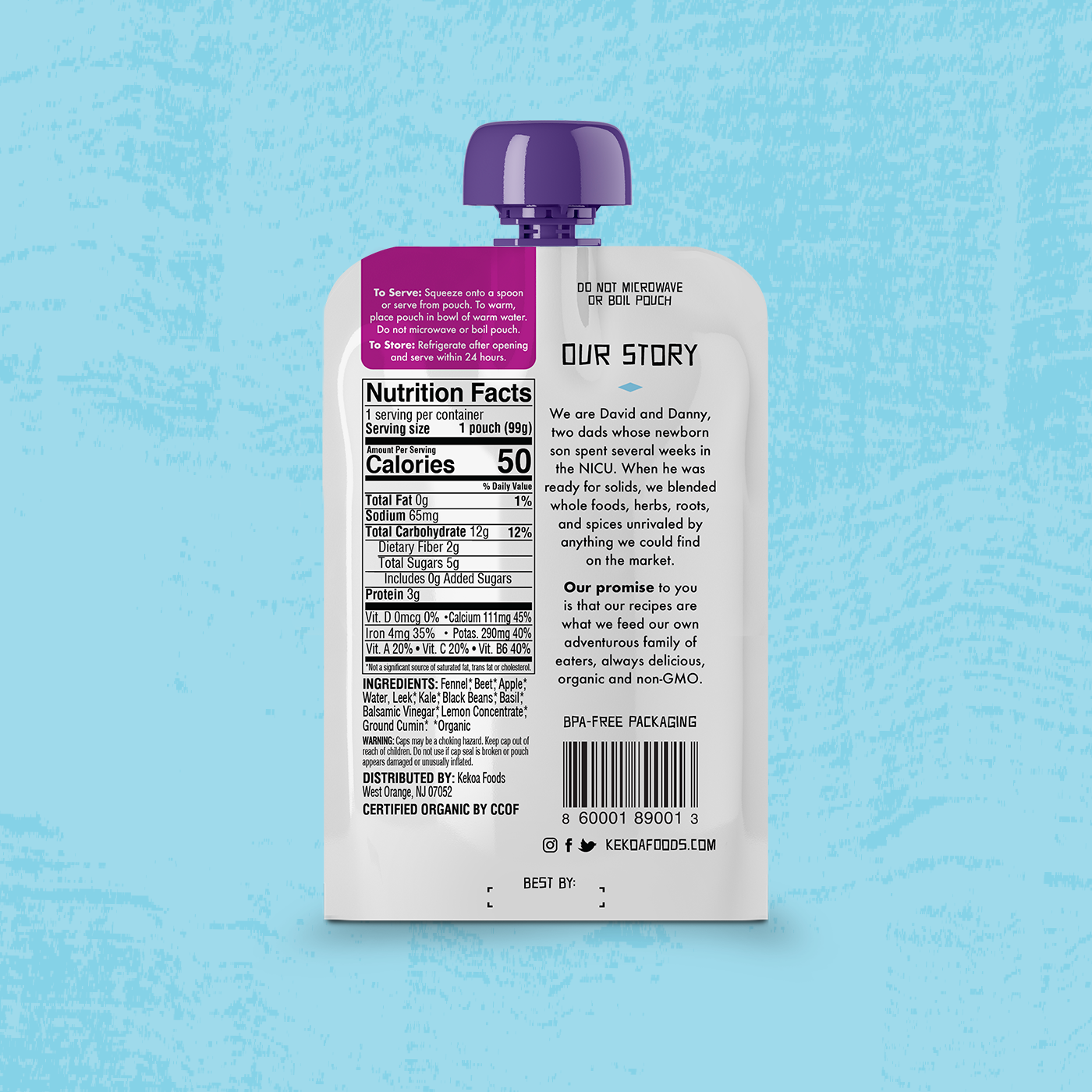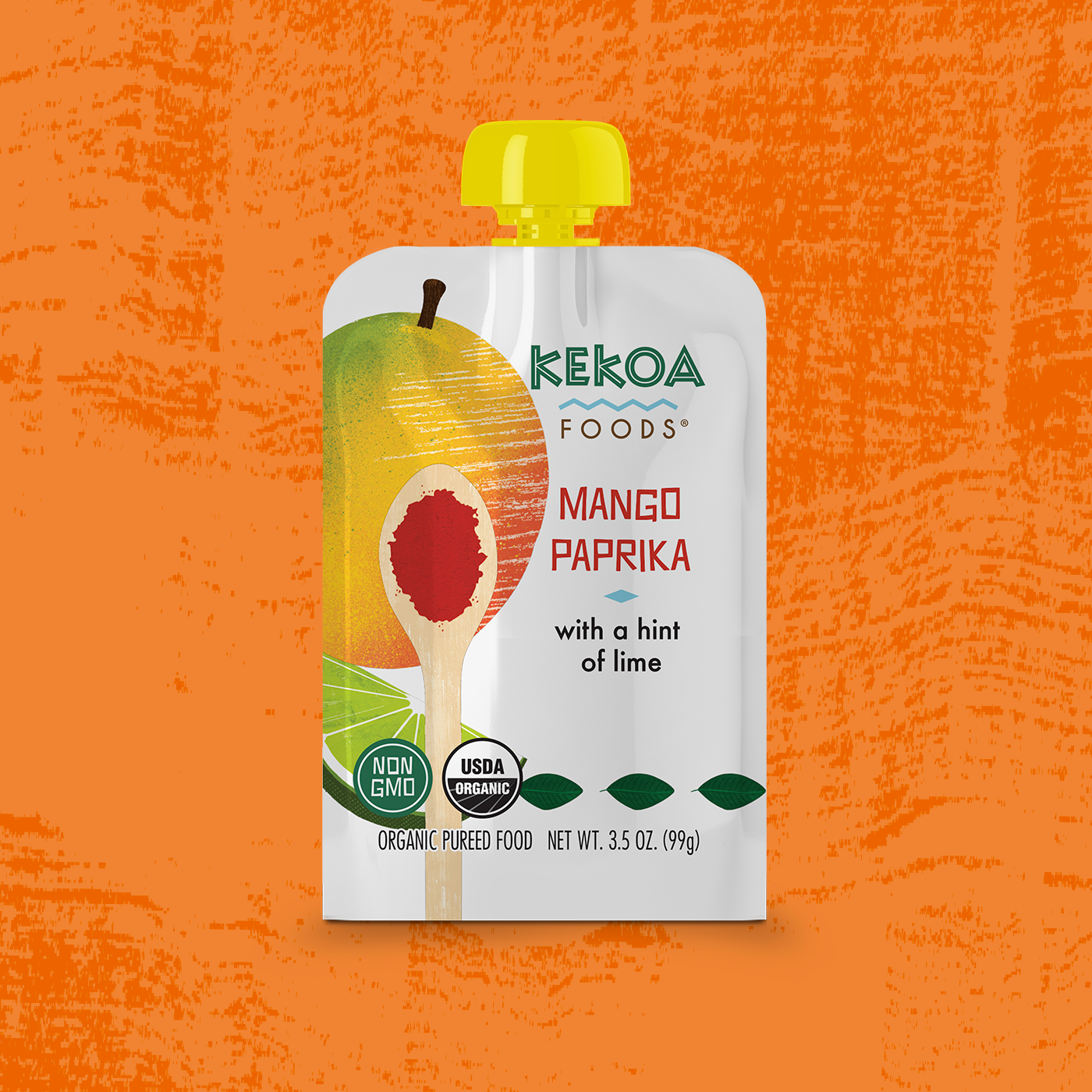 Beets and Mango Starter Pack - Beets, Fennel & Kale and Mango Paprika, 100% Organic Vegetarian Baby Food Purée
At Kekoa Foods, we believe that providing your baby with healthy and tasty food options is one of the most important things you can do for their health and development. Our Beets and Mango Starter Pack is the perfect introduction to adventurous and healthy eating when your baby starts solid food.

Our Beets and Mango Starter Pack includes 12 total baby pouches: a 6-pack of our Beets, Fennel & Kale baby pouches and a 6-pack of the Mango Paprika pouches. Beets are an excellent source of fiber, folate, and potassium, while mangos are a great source of vitamin C and antioxidants. Together with the rest of these nutritious ingredients, they make a nutritious and delicious meal that your baby is sure to love.
Beets, Fennel & Kale:

Fennel*, Beet*, Apple*, Water, Leek*, Kale*, Black Beans*, Basil*, Balsamic Vinegar*,Lemon Concentrate*, Ground Cumin*.

Mango Paprika:

Mango*, Paprika*, Lime*.*Organic

*Organic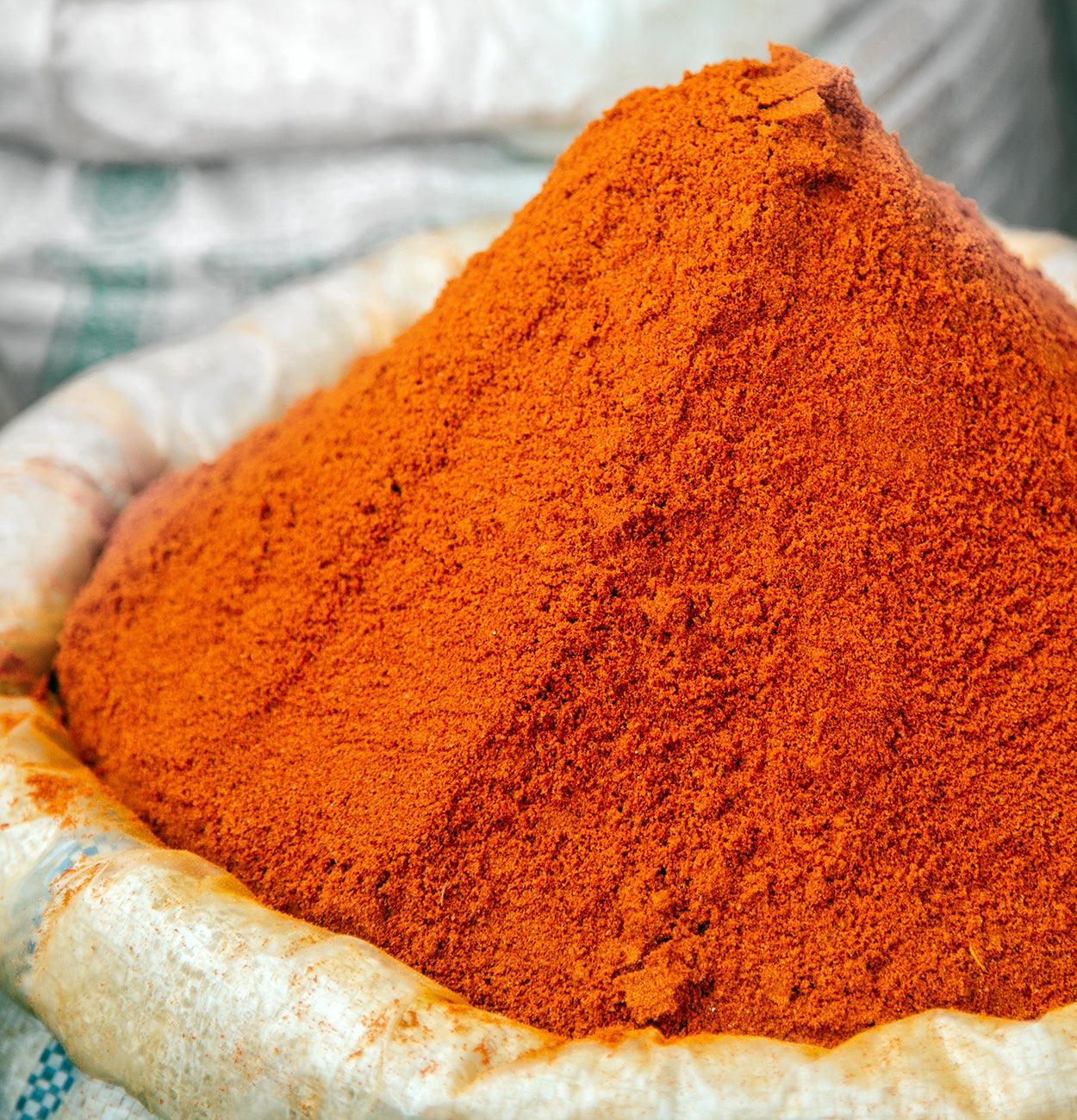 Ingredient Highlight
Fiber-and vitamin-rich mango, anti-inflammatory, & Vitamin A rich paprika.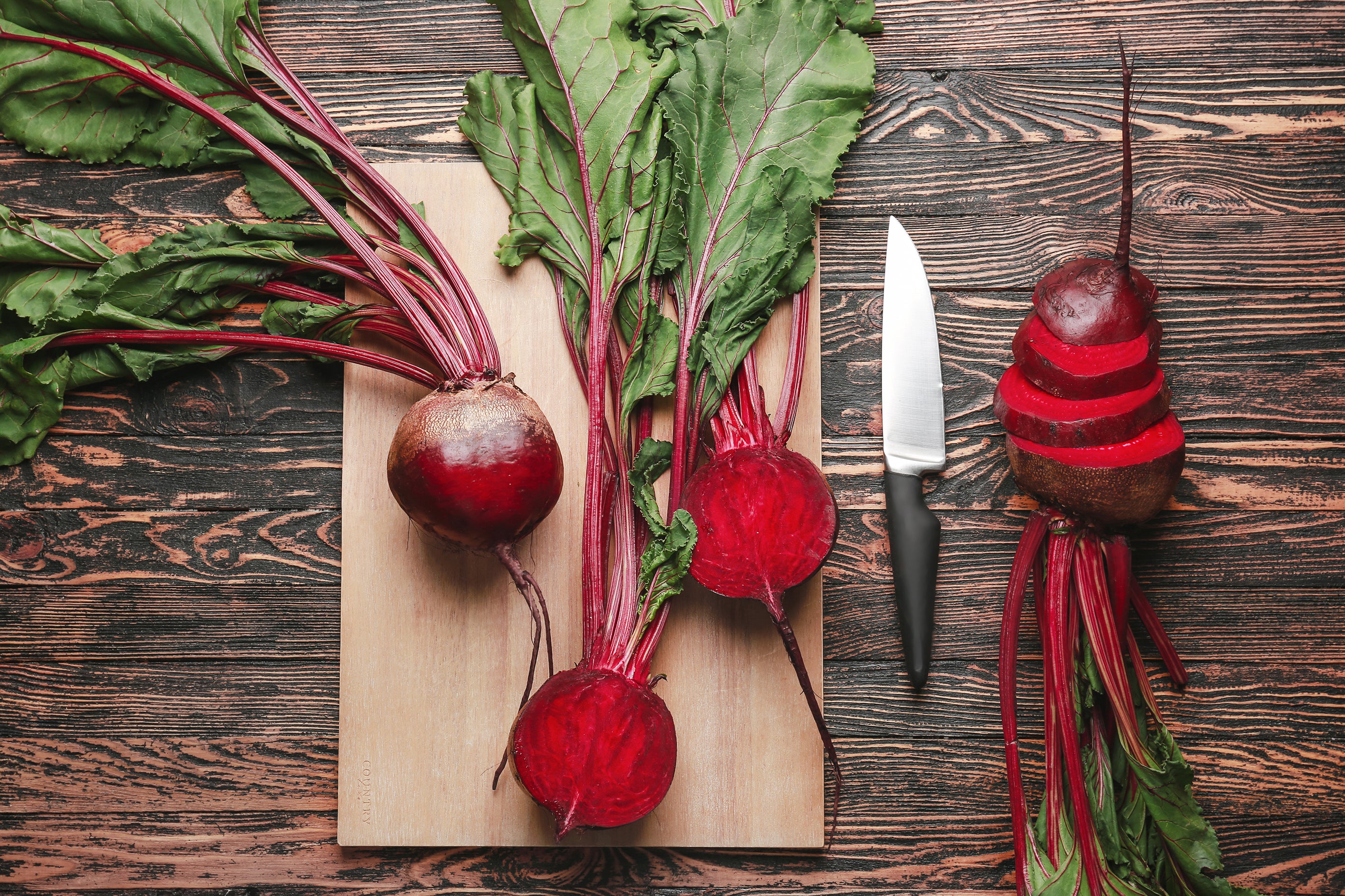 Good For You Beets
Beets offer essential vitamins and minerals such as vitamin C, B6, iron, potassium & magnesium.