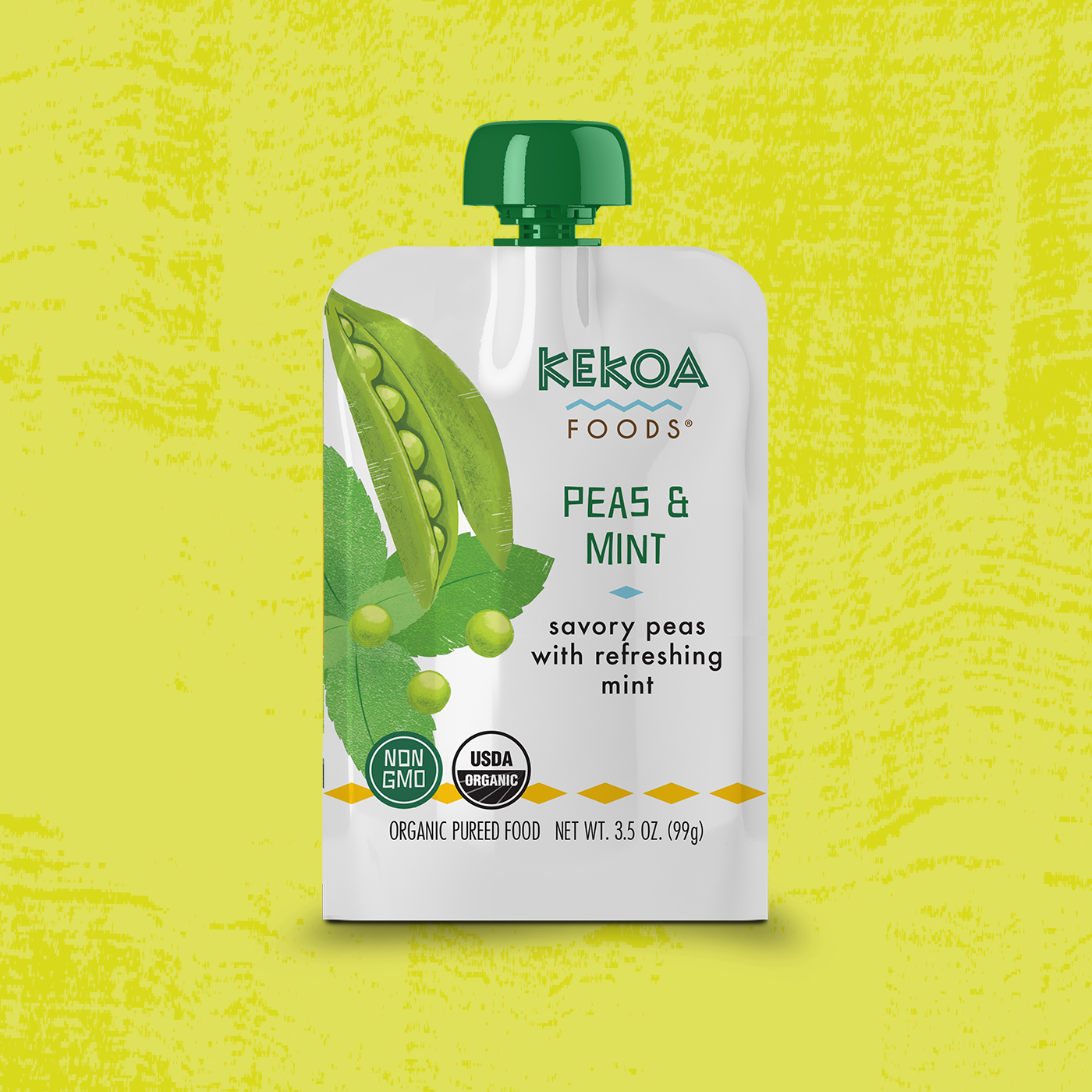 Peas & Mint Squeeze Pouch, 100% Organic Vegetarian Baby Food Purée
Peas have long been a favorite first food for babies with their bright green color and natural sweetness. We add mint to our Peas & Mint purées for a fresh flavor and nutritional boost. This simple combo is an excellent introduction to solid foods or an easy veggie serving for the toddler on the go. 

This baby food recipe offers an impressive 3g of plant-based fiber to boost your baby's gut health and is also a good source of-based protein. 
Yum
Great tasting way to get baby to eat veggies and herbs. I love this flavor too.
Peas? 100%. My baby has eaten peas and loved them. Mint? Mint?! For a baby?
I was skeptical. But I read the ingredients, read up on Kekoa Foods, and even tasted the Peas & Mint flavor myself. It was delicious. And once my little Gabby got her hands on it, she was all about it. Gabby is 15mos. and she's starting showing signs of being a choosey eater. But once she tasted P&M, she hasn't looked back. What's more, I think Gabby sees the Kekoa pouch and expects to like it, I've fed her the Apple/Ginger flavor too and she didn't hesitate. She flattened the pouch! Ginger and mint for babies. Who knew??
Pureed Peas*, Apple Puree, Mint*, Lemon Juice Concentrate*.

*Organic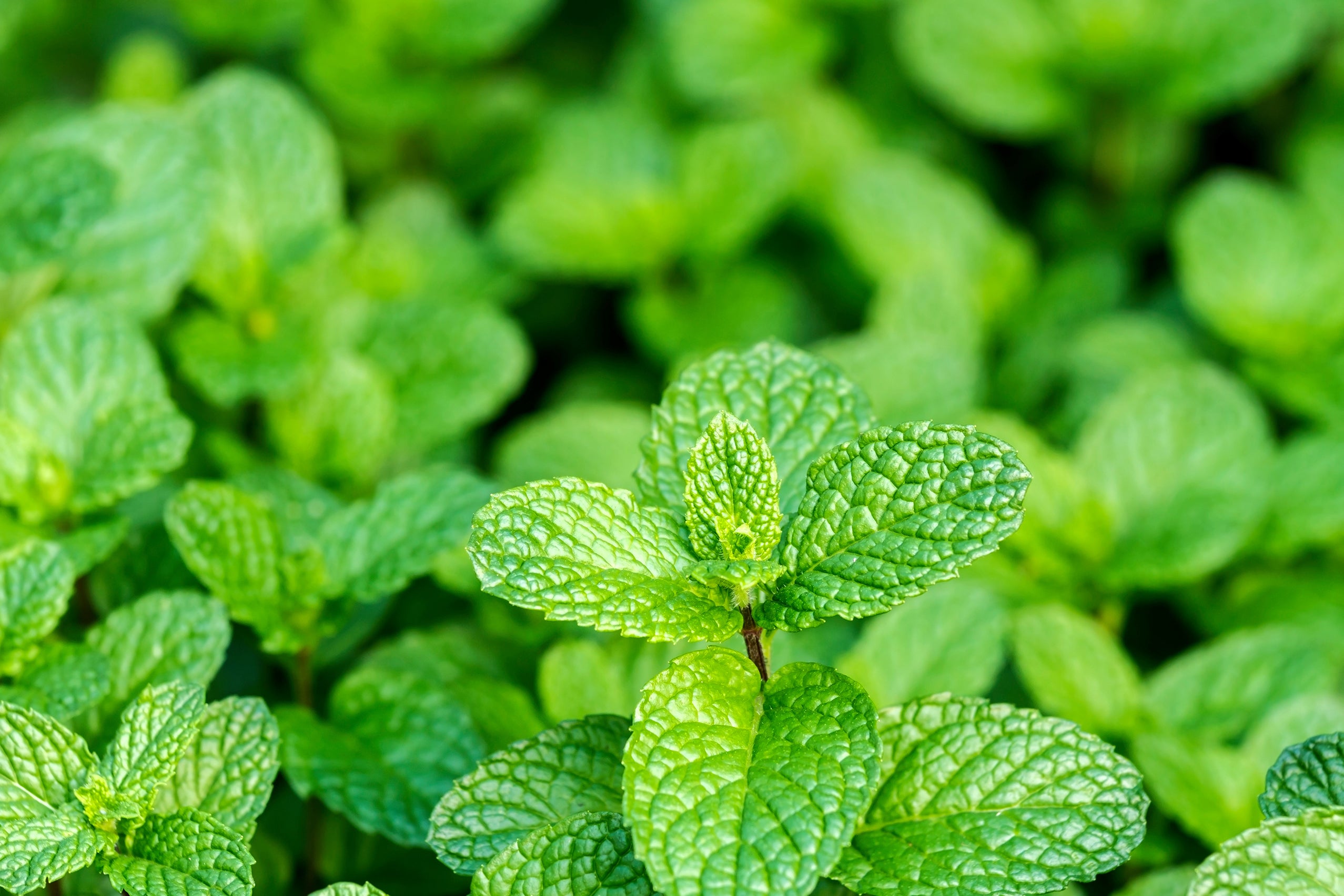 Mint
This popular, easy to grow herb is commonly used to make tea but can also be found in toothpaste and gum. It also has a history of medicinal uses. Anti-oxidant rich mint adds a dash of adventure and interest to this delicious puree.
CALMING EFFECTS:
Mint can be traced back to a medical text from 1550 BC where it was used as a digestive aid. More recently, cooling peppermint oil has been a tool for soothing upset stomachs in children or managing IBS symptoms.
Good For You Peas
They boast an impressive nutrient profile including vitamins A, K, C and antioxidants and are a favorite first vegetable. Peas add fiber, protein and serve as a prebiotic for gut health